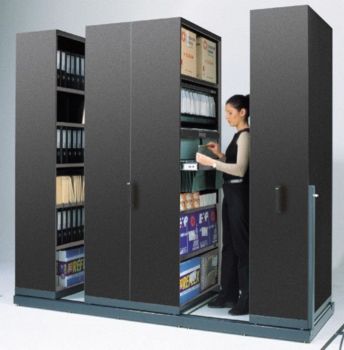 Maxtor/Rolafile Mobile Storage
Brownbuilt Maxtor
If you're looking for a compact mobile storage system for your office workplace, the Brownbuilt Maxtor is an excellent choice..Adco Office Furniture can ensure the Brownbuilt Maxtor meets all your storage and space requirements.
The Benefits of the Brownbuilt Maxtor
Whether you want a conventional cross-aisle or transverse configuration, you can reap numerous benefits by installing the Brownbuilt Maxtor in your workplace. Some of the benefits include:
Light duty construction
Easy to relocate
Adaptable, flexible and secure
Multiple sizes and depths available to choose from
Easy movement of shelving units thanks to precision bearing load wheel system
The Brownbuilt Maxtor offered by Adco Office Furniture is sure to maximise your storage capabilities, helping you to improve your sense of organisation and reduce your long-term operational costs.
Discuss Your Requirements Today
Adco Office Furniture is proud to offer Brownbuilt Maxtor storage solutions that are second to none. Contact us today to learn more, discuss your requirements or place an order.
http://www.adco.com.au/uploads/270/8/BrownbuitMaxtorBrochure.pdf
These Mobile office Storage systems come in a variety of configurations.

One of these systems can reduce your storage needs space by up to 50% and decrease your floor rental cost for storage.

Range of accessories available including:
Shelf rack dividers

General & lateral filing

Roll-out suspension filing

Roll-out reference shelves

Hook files

Open box filing

Click on link (above) to obtain Maxtor brochure